Category:
Misc
Name Fit For Baby Legend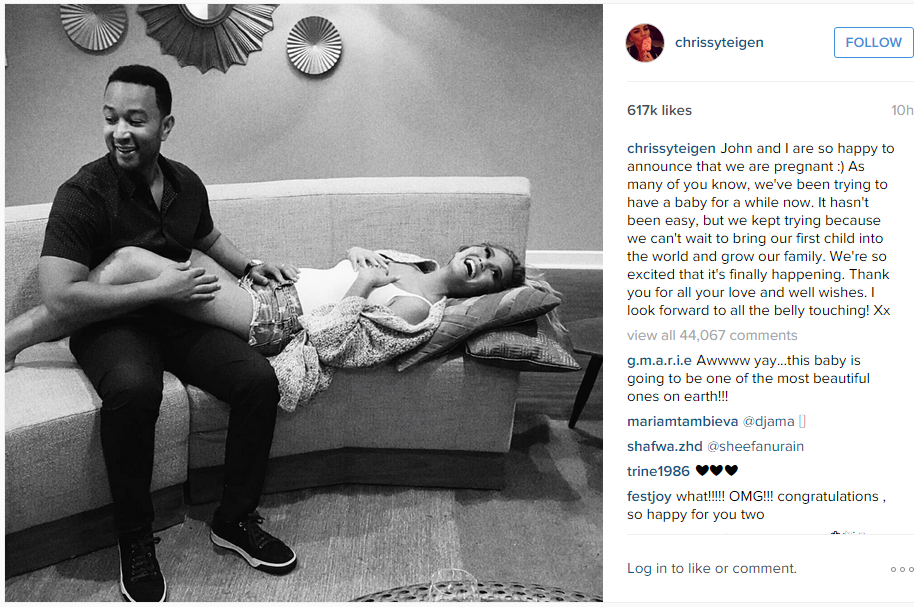 Name Fit For Baby Legend. Chrissy Teigen and John Legend are due to welcome their baby girl into the world but are yet to disclose what her name will be. There has been much speculation about what the duo will call their child with Jimmy Kimmel starting rumours that they will call her Lionel Legend after Lionel Richie. When asked by a fan on Twitter if she had any names in mind for her unborn child Chrissy joked that she will call her daughter 'Chubz'.
Although Lionel Legend has a nice ring to it and Chubz Legend would be a name to stand out – even in Hollywood! We don't think the Sports Illistrated model and her Grammy award winning husband will agree that they are fitting names for their precious daughter. John has previously said that he and his wife of almost three years, Chrissy want to choose a name which is meaningful to them and that has a family resonance.
With that in mind… here at Bumpalumpa HQ we sat over a cuppa and considered 10 baby girl names that may be fitting for a Legend!!
Chrissy and John have close relationships with their mothers so naming their children after one or both of them may be sentimental for them.
1) Viailuck (is the name of Chrissy's Mum)
2) Pyyllis (the name of John's mother)
3) Milan: John and Chrissy married in 2013 at Lake Como which is not far from Milan. This could be a nice way to mark their wedding location.
4) John: Blake Lively and Ryan Reynolds caused controversy when they named their daughter James as many people thought it was a typically male name, so maybe John isn't out of the question? ha ha.
5) West: WWKKD – what would Kim Kardashian do? We all know Chrissy and John have been taking pregnancy advice from Kim & Kanye this past 9 months so maybe the name West or Yeezy might be in the running 🙂
6) Mai: Chrissy's mum is originally from Thailand so it may be fitting for Chrissy and John to give Thailand the nod as part of their daughters name. We think Mai would be a beautiful name meaning "tomorrow" or "future" in Thailand.
7) Tulip: Baby Legend will be lucky enough to be born in the spring season so how appropriate would it be if she was named after a spring flower.
8) Melody: The model couple met on the set of "Stereo" music video. With music being a big part of their lives, we at bumpalumpa felt that Melody could be in the running for the name of their first born.
9) Beverley: John and Chrissy sold their New York apartment to move to Los Angeles. They have views overlooking Beverley Hills so they could have this in mind when choosing a name :-/
10) Bea: The celebrity couple have made public their struggle to conceive and are now blessed with a beautiful baby girl. The name Bea means "blessed" in America. Here at Bumpalumpa HQ we think this could be a front runner!
Discover children's designer clothes online at bumpalumpa.com
Why Do Mums Love Pex Children's Clothes
Pex Clothing offer fresh classic baby colours and are known for their baby blue and pink knitted clothing.  Their collection ranges from baby boy suits, baby boy knits, cardigans, dresses bonnets, hats, rompers and more. Pex designs help to keep your baby looking fresh and fashionable. Being a mum myself, I have to admit that babies look good in fresh colours such as baby blue, lemon and so on. Pex designer clothes offer these colours in knitted suits and dresses and therefore, even during the winter season your little one remains looking bright but warm.
Pex was founded in 1914 and has been supplying the best baby and children's socks tights for generations. In recent times Pex has become well known for their extensive collection of baby wear, Christening and accessories. Pex Clothing offer fresh baby colours and are known for the baby blue and pink knits. Their collection ranges from baby boy suits, baby boy knits, cardigans, dresses, bonnets, hats, rompers, intricate embroidery and smocking. Pex designs provide for formal and practical occasions. Their range of designs will help keep your baby looking fresh and fashionable all year.